I was planning on doing the Park City Point to Point route, but not necessarily participating in the race, for the fifth Big Belt Buckle Challenge event. However, I could not figure out how to download the route, so I participated in the race the day of. I was able to get a spot and decided to give it a try.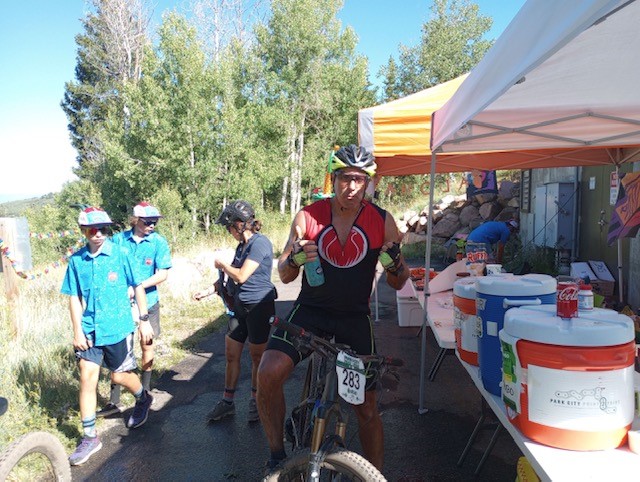 This was only the third mountain bike race I've participated in. The farthest I had ever pedaled a mountain bike before this was 50 miles and 5,000' of elevation earlier this year in St. George, Utah. The Park City Point to Point race is considered the first or second most difficult in the U.S. and is comparable to the Leadville, Colorado 100-miler. The P to P is 78 miles, with 95% single track and 11,000'+ of climbing altitude. The race director does an incredible job curating the route and really is not trying to make it easy. Many of Park City's toughest trails are included in the event, including Steps, Johns, 9K, Crescent Mine Grade (CMG), Ironman, etc. 
I clocked in at 10 hours and 30 minutes, including 30 minutes of rest at three set rest stops, so 9 hours and 58 minutes pedaling. It was 92 degrees, so hydration was key. I was happy with this completion time. Before the start of the race, I was concerned that I would not make it to the cutoff at 50 miles, 8.5 hours at the base of Park City Mountain resort. I rolled out of there at 7 hours and 17 minutes. Around 350 persons started the race and around 250 finished. I finished around the middle of the pack at about 160.
I'm thrilled to have completed it—the FIFTH of the six Big Belt Buckle Challenge events. I now have to shift to riding road and gravel for the sixth and hardest of the six events: the Low to High Death Valley to Summit Mt. Whitney in California in a month.