By mid-February, I was feeling OK enough to do a van trip to a world-class and world-famous mountain biking mecca—Moab, Utah—for four days of mountain biking with a great friend. We got out for four hours a day on the bike. The miles were not fast or huge, but they were great! That place is well deserving of its reputation for having some of the best mountain biking in the world.
Florida Road Training
The next event to keep getting fit, keep the training going, get some endurance base built, and work toward completion of the BBBC events was some road cycling toward the end of February. I headed to Florida to see my parents and meet my family in Key West. They all flew and drove there, while I decided to take advantage of the weather and ride my bike from Miami to Key West over two days.
I LOVED this ride—much more than I expected. It was pretty uneventful, and certainly so as compared to Mud Peak! I did around 80 – 85 miles a day. After the first day, I slept in Islamorada, ate a ton, woke up the next morning, and rolled into Key West the next afternoon. The Seven Mile Bridge was so cool, and I had a tailwind. The sunrises were epic, the weather perfect, and the roads generally very good. I barely had to stop as there were few lights and few turns. Each day was about a 4 – 4.5 hour effort and I did it as fast as I could sustain. This ride is definitely recommended!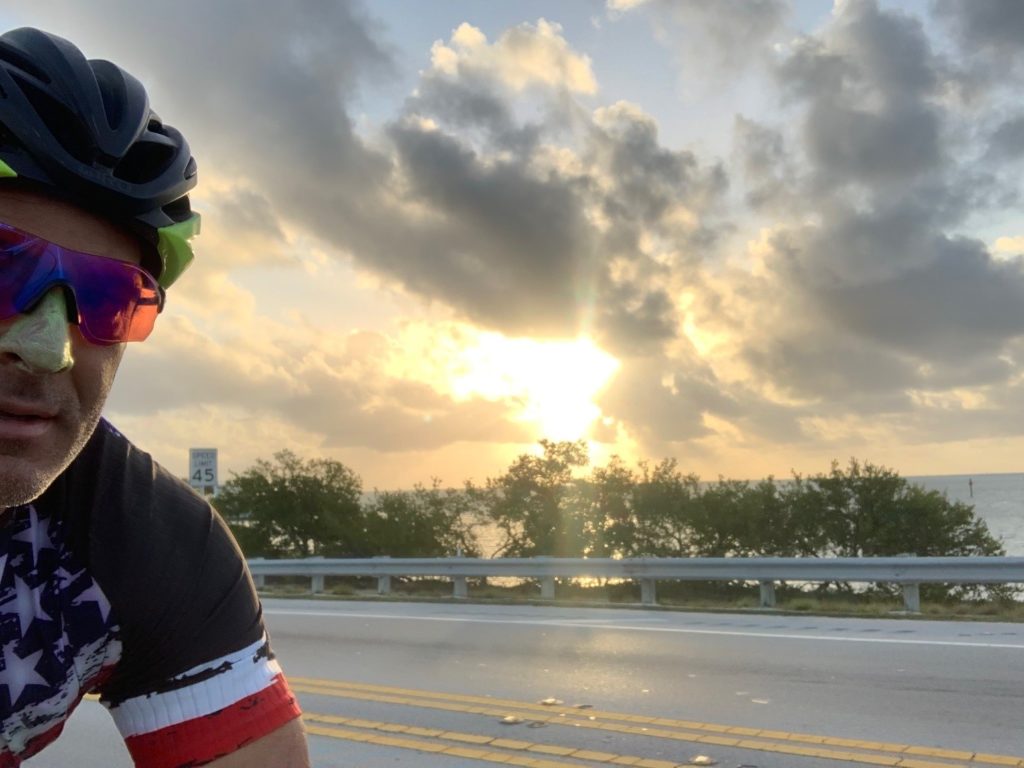 St. George True Grit Epic
On March 11, a friend invited me to do the True Grit Epic race in St. George, Utah—a 44-mile, mostly single-track mountain bike race with just under 5,000 ft. of climbing. It was the most miles and most elevation I had done on a mountain bike in around five years, since a famous mountain bike race I did in Colorado: the three-day Leadville Stage Race. Even at Leadville, I don't think there was a day with 44 miles and 5,000 ft., although it was pretty close.
The St. George True Grit Epic went great! I finished with my friend Ben and I think we were under 4.5 hours—I was shooting for 5, so that was good!
At this point, a little background might be helpful. When cyclists talk about rides, they talk about miles and elevation. Miles is obviously the number of miles you roll, while the elevation gain is referred to as "climbing," i.e., the amount of elevation gain in feet that is encountered on a ride. A flat Florida ride is MUCH easier than pedaling in the Wasatch mountain range in Utah, for example!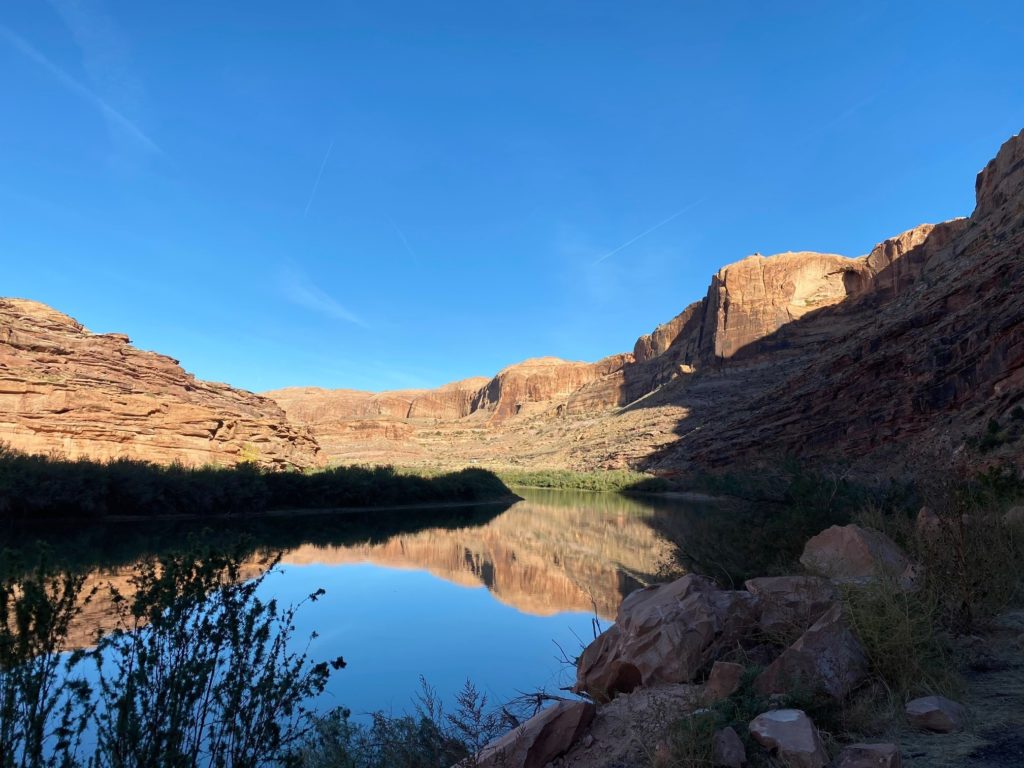 The three types of bikes I mostly ride are:
Road Bike: These have thin tires and are fast and light; they look like your traditional 10-speed you were familiar with when you were a kid. Road bikes can go a lot farther and faster than other types of bikes, with less effort. For most cyclists, if they do a "century" (100 miles), it's kind of a big deal. Think of it as the equivalent of a runner doing a marathon, for example. I average around 16-20 miles per hour on a road bike depending on the wind, elevation, and climbing required. I have a few road bikes:
Pinarello: https://pinarello.com/usa/en
TIME Bicycles: https://www.timebicycles.com/
Storck: https://www.storck-bikes.com/
Gravel Bike: This looks like a road bike, but you can ride on roads or on dirt, as it has a slightly wider tire. A gravel bike is generally slower than a road bike because it is a little heavier, the wider tires produce more resistance, and riding dirt surfaces that are sometimes rocky slows you down. My personal guesstimate is that 1 mile on a road bike is like 1.5 miles on a gravel bike. I average about 12 – 15 miles per hour or so on a gravel bike, and I'm usually doing a mix of road and dirt riding. The best gravel bike in the world for me is the Open Cycle: https://opencycle.com/.
Mountain Bike: With front and rear suspension and a heavier frame, you can roll over most anything on a mountain bike. Usually, you're riding in the dirt, on trails, and you'll be going slower than on a gravel or road bike. My personal guesstimate is that 1 mile on a road bike is around 2 – 2.5 miles on a mountain bike. I average about 5 – 8 miles per hour or so on a mountain bike, depending on how technical the terrain is. For example, in New England, where the trails are technical, rocky, rooty, and difficult, I average 4.5 mph, but on a more flowy trail I can average closer to 7 or 8 mph. I ride a Specialized EPIC EVO, but definitely miss my EPIC (non EVO): https://www.specialized.com/us/en.
In the winter, I also ride a Fat Tire Bike, which has big, fat tires that can roll on top of snow without sinking in. It's slow going and a consistent effort is required—you have to fight for most every inch on a fat tire bike in the snow, but it is a great training tool for endurance and technical riding, since there is very little room for error or you end up getting tossed. See Canyon Bicycles: www.canyon.com.